D-Generation X
============
Dχ»Ðrâǥóƞ 48+34+43+43=168
Dχ»Cøsτaπ 48+54+43+32=177
------------------------------
Dark Fantasy 7
============
DF7 Aero 07+13+20+20=60
DF7 Silver 13+15+10+21=59
------------------------------
1.GP 96-20
2.GP 88-28
3.GP 86-30
4.GP 75-41
------------------------------
Dχ:345 DF7:119
============
Report about the war:
That was a funny cw especially after the first Grand Prix where we got 4 times Top 2. In the whole war we got 13 top 2´s.
For me and Costa this was one of the best,funniest and epicest wars since we are in Dχ
GGs DF7 !
1.GP
2.GP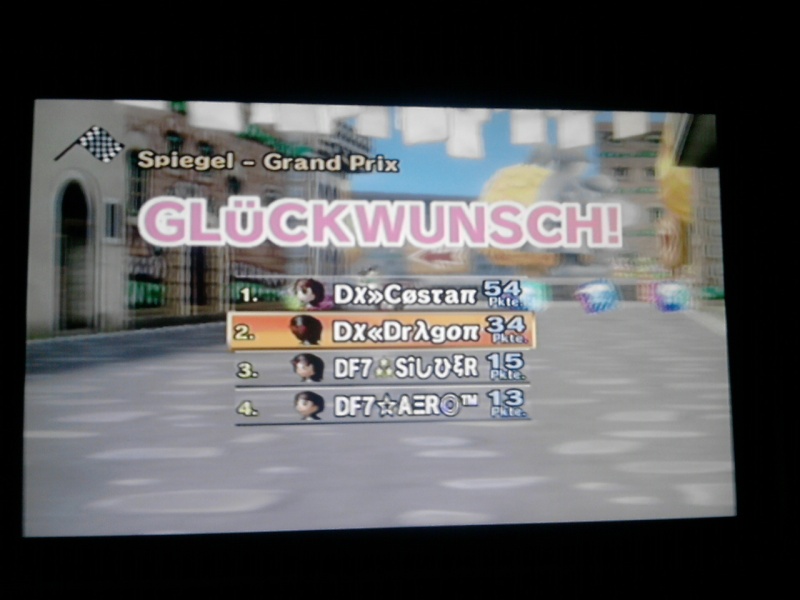 3.GP
4.GP